If you choose to have your materials delivered, please take the time to review our delivery terms. By requesting & paying for delivery, you will have agreed to our delivery terms in full.
AUTUMNAL SPECIALS- Limited Time Offers
Closeboard Fence Panel Kits
Contractor Range Closeboard Fence Panels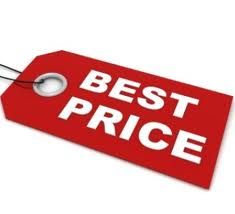 Our 'Contractor' Range Tanalised Closeboard fence panels were usually only sold to our Trade Account customers but due to the high cost of fencing we are now offering these panels to the public. The contractor range offers the durabilty of our Premium Range Closeboard Panels at just a little more than a Waney Lap panel.
Best Value Closeboard Panel
Fence Posts & Gravel Boards
Post Mix, Ballast & Cement
Individual Fencing & Landscaping Items