If we are not your cheapest quote for your fence materials & fence installation in Kent we need to know.
We use our best endeavours to ensure you will not find a product of the same quality either collected or installed anywhere in Kent for less money.
We are one of Kents largest independent manufacturers & installers of fencing and a three-generation family-owned and run business who pride ourselves on providing the best value and best quality service.
Please show us your cheaper quote and if the materials & craftsmanship used are the same quality as ours we will do our utmost to beat your best price**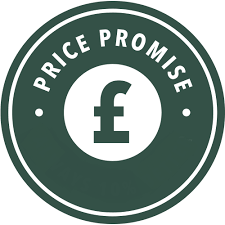 Contact us to tell us we are not your cheapest quote!
Please complete the form below and click the send button to tell us we are not your cheapest quote, we want to here from you so we can make sure we always offer best value for money. In the message box please tell us where your better quote has come from and what price you have been quoted and we will get in touch with you to discuss what we can do for you.
Thank you for submitting the contact form.
* *Our price promise offer is limited to quotations from reputable companies based in Kent and only applicable for products using the same quality materials, craftsmanship & construction method.